Mary Chamberlin Cooking Class - Viennese Potato Soup and Almond Tea Cakes - 09-17-20
Hope you all are doing well! It seems so long since our last fabulous class with Chef Mary Chamberlin!
Thanks so much for signing up for the Free Phone-In Monthly Soup Preparation Lessons with Chef Mary Chamberlin on Thursday, September 17th from 2 pm – 3 pm. Due to the increased usage of the conference call service and some possible interruptions, the Free Conference Call staff suggest we start the call at 2:05 pm so please call in at that time. Please call back if there are any service interruptions or email me at [email protected] as I will be monitoring emails.
PLEASE BE SURE TO MUTE YOUR PHONE DURING THE CLASS AS BACKGROUND NOISES ARE VERY DISTRACTING. THANKS FOR YOUR HELP!
ALSO, PERHAPS KEEP A PEN AND PAD NEARBY SO YOU CAN WRITE DOWN YOUR QUESTIONS WHILE MARY IS TALKING AND THEN ASK THEM WHEN SHE OPENS UP THE Q & A SECTION.
To keep things simple this time, we will be using a free conference call service and you would dial in as indicated below:
Dial-In Number 712-451-0812 and Access Number 756-586#
Dial-in Number: (712) 451-0812

And then they will request the Access Number below.
I have posted this week's soup recipes and some photos below so please read the whole page to the bottom.
If the photos are too large, just right click on the picture with your mouse and then save image on your desktop.
To copy a recipe, take your cursor and drag your mouse down the page and right click, select Copy and then go to a new Word document and click paste. Then rename it and save it on your desktop for easy access.
Please plan some questions for the Q & A section about food preparation, sourcing and safety during this COVID-19 situation. We love the wonderful interaction on the call and appreciate your joining us!
Please feel free to share the meeting graphic below at the bottom of the page with any friends or family! Just right click with your mouse and Save As a new document on your Desktop for future easy acess too. Thank you!
Many of us are enjoying an electric can opener and the one people like is the Hamilton Beach Smooth Touch model (see photo below).
Should you wish to purchase a copy of Mary's fabulous cookbook, The Traveling Soup Pot, she is offering $5 off of the normal $35 cost to participants who call into our weekly classes and please call her directly at 831-624-0830 to order. We look forward to speaking with you! Thanks for participating!
Many of you have asked for the Olive Oil source that Mary Chamberlin had mentioned:
Verni's California Gold Olive Oil
Fresno, Ca.
Order # for shipment 559-299-9189
Located off Auberry Road
1 Mile North of Copper in Clovis
Verni Farms
11990 N. Auberry Road
Clovis, Ca. 93611
818-402-8267 Sue
Take care and stay healthy!
Best regards,
Wendy Brickman and Mary Chamberlin
Contact information: Wendy Brickman
[email protected] (831) 594-1500
Mary Chamberlin [email protected]
(831) 624-0830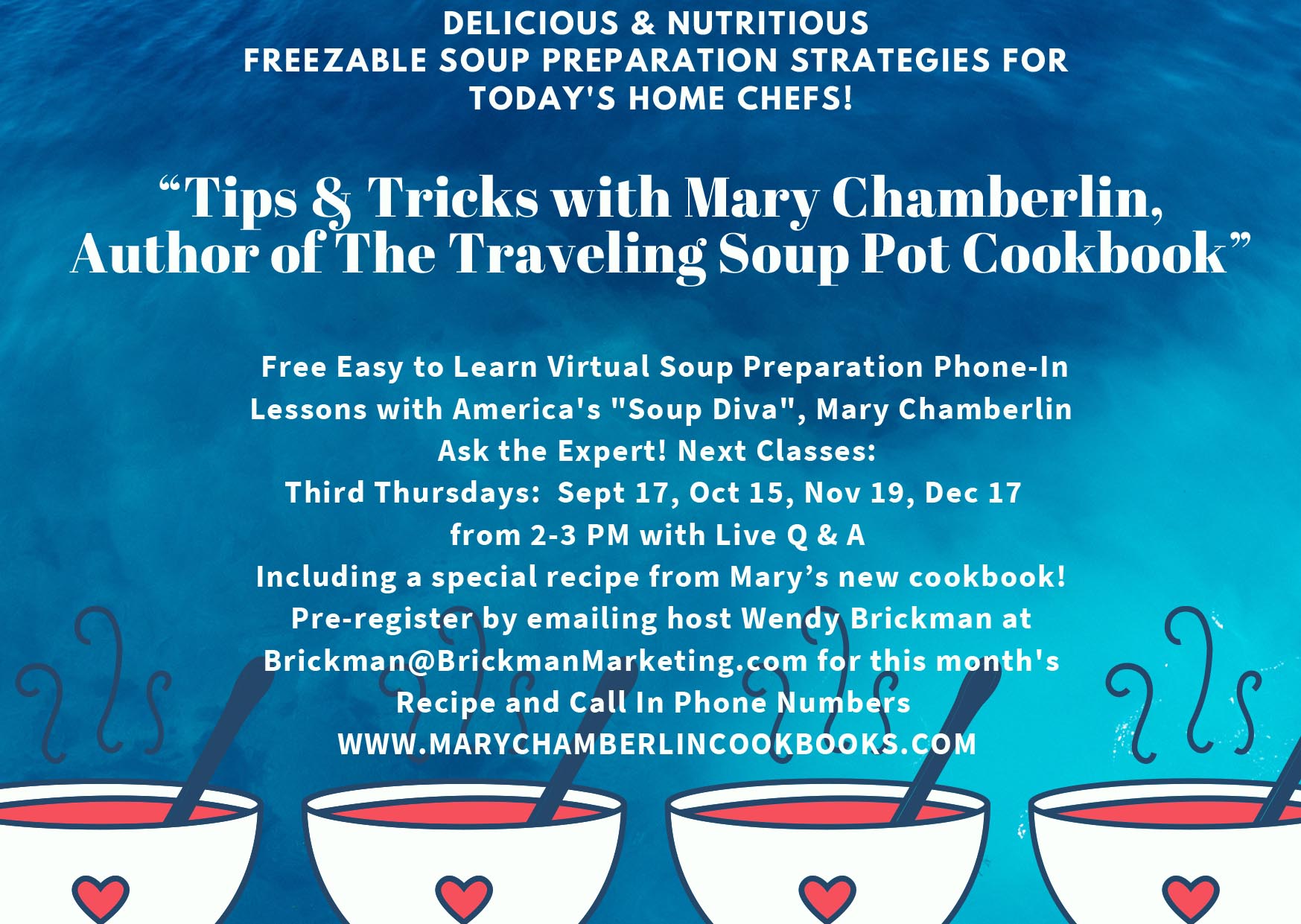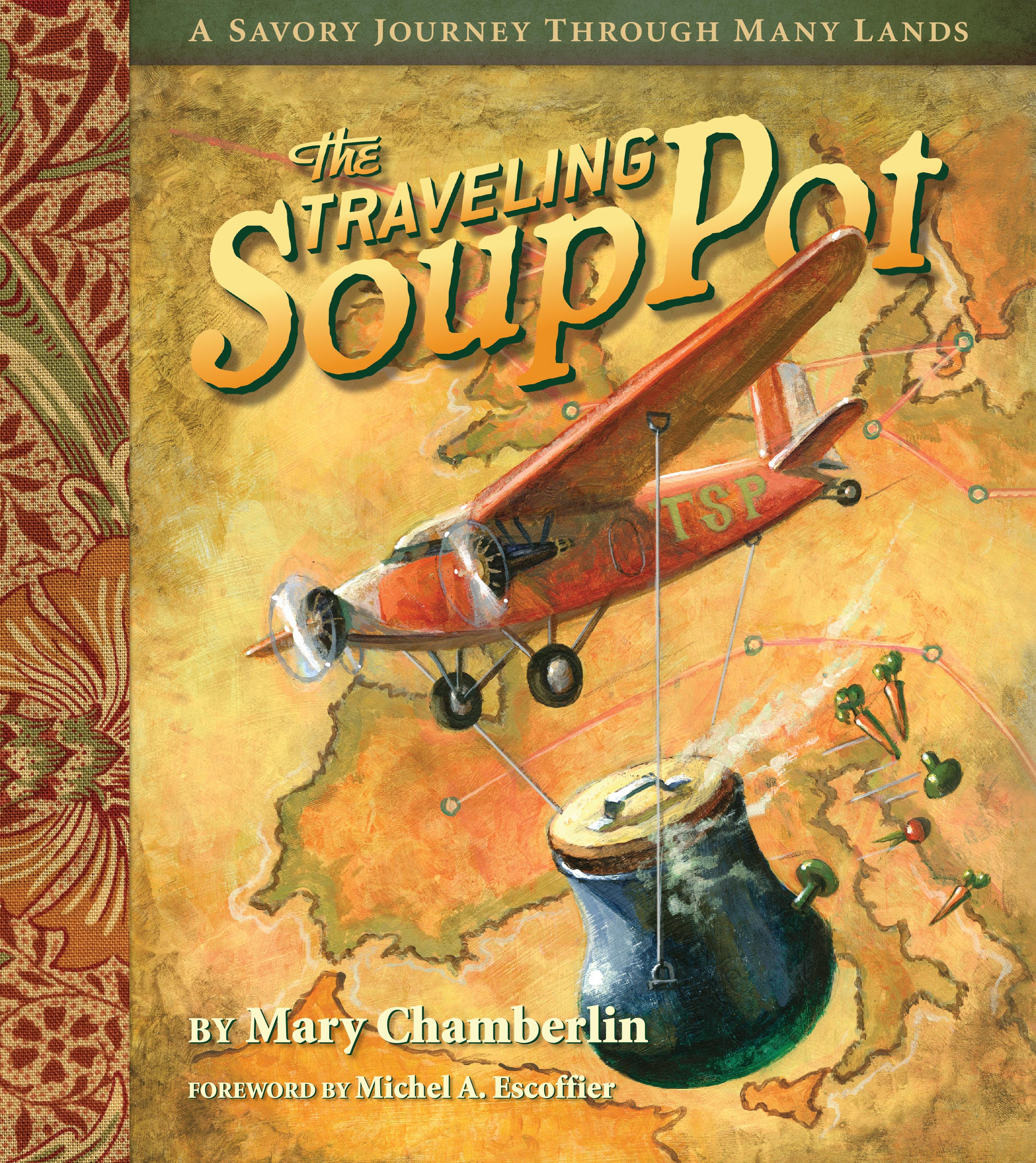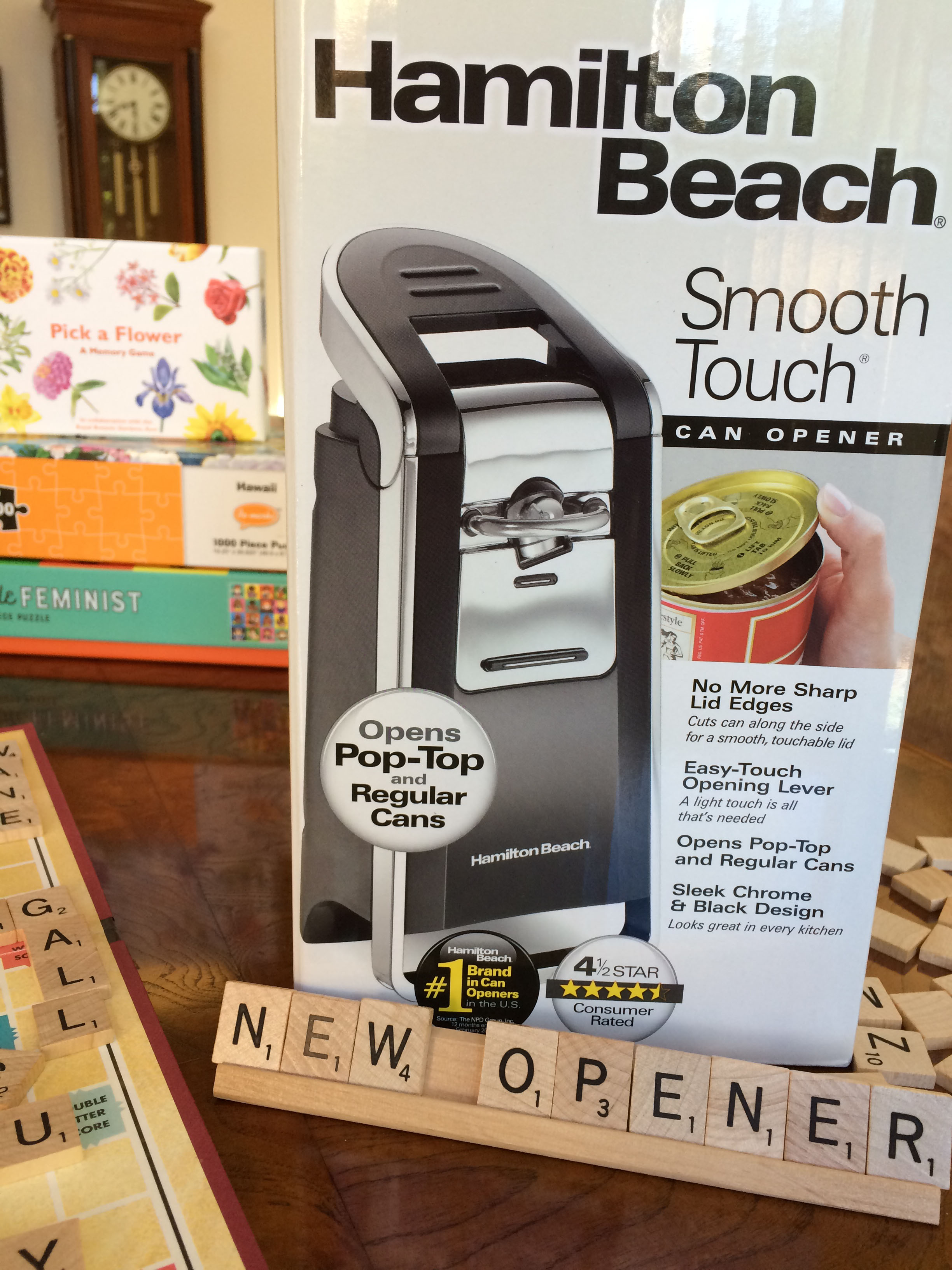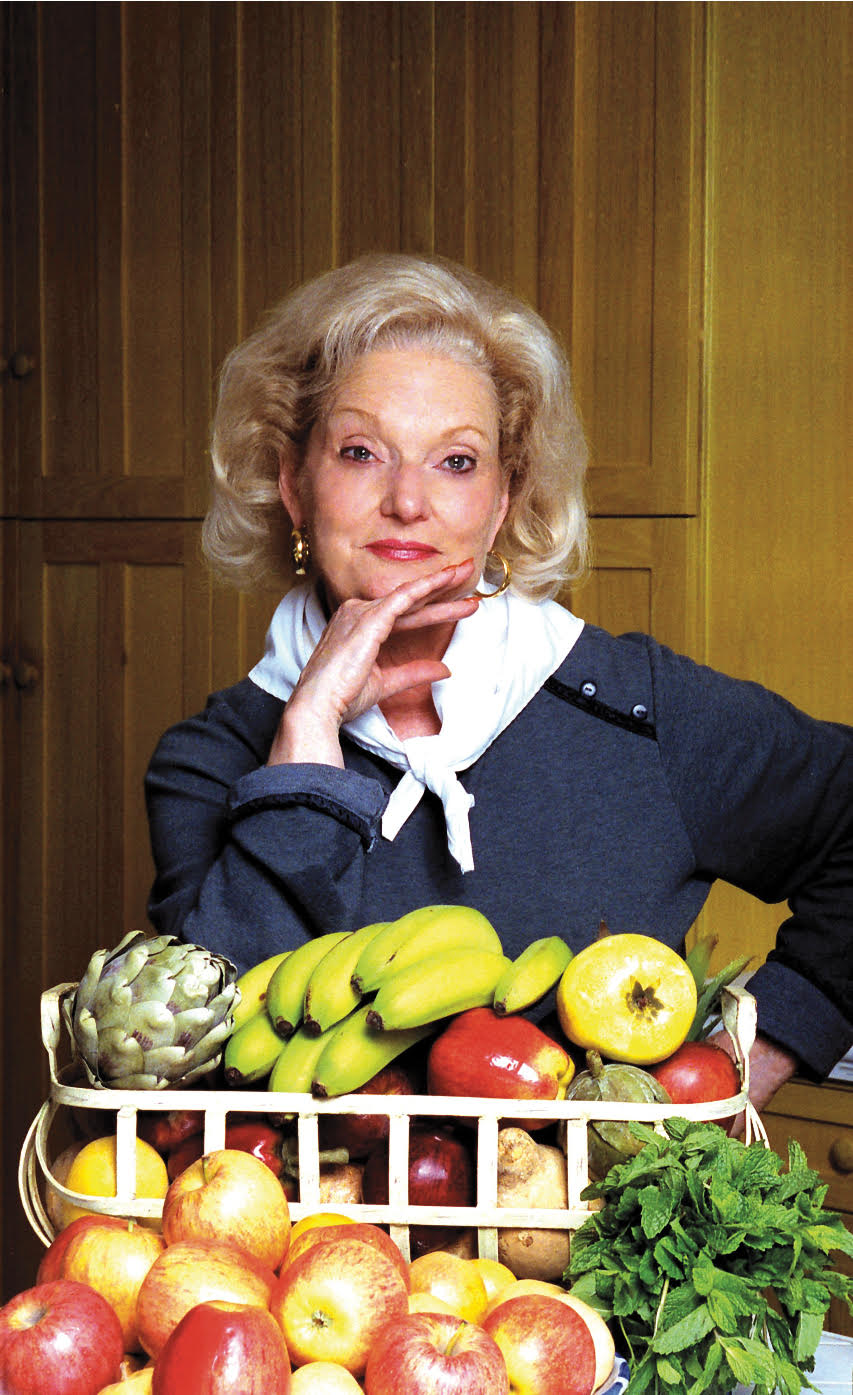 Here's something fun to use with all of your family members as a Keepsake Journal: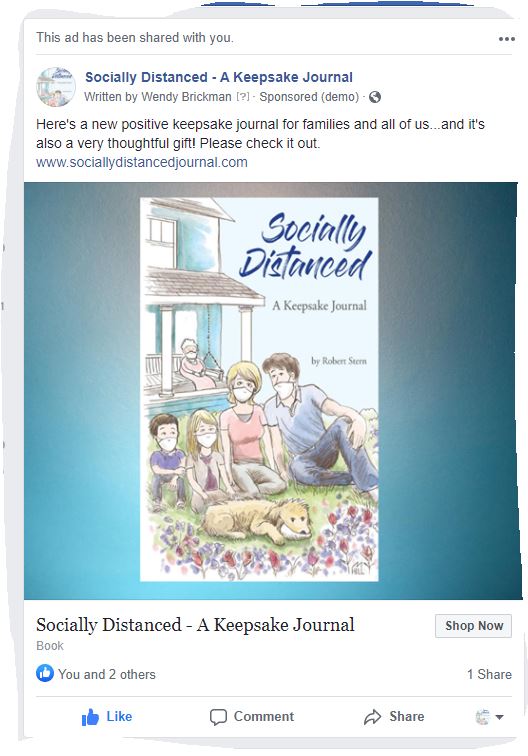 Here are the recipes and photos...
Viennese Potato Soup
AKA
Bramborova Polevka
I chose this soup because we honeymooned in Vienna and Salzburg. and ate Sacher Torte at the Sacher Hotel, watched the Lipizon Horses, attended the Puppet Opera and heard the Vienna Boy's Choir sing. Eating this soup reminds me of Schwein Filet in mustard sauce with Spatzle, Mozart music playing softly in the background, and being the only two dining in the restaurant. This is a soup of romance and memories!
Ingredients:
2 lbs potatoes (4 medium sized)
6 tbsps. butter
1 cup chopped celery
½ cup diced parsnips
1 cup finely chopped onion
1 cup diced carrots
2 tbsps. flour
1 quart of chicken stock
1 tsp. marjoram
½ tsp. salt
Freshly ground black pepper
½ cup chopped mushrooms
Preparation:
Cook the unpeeled potatoes for 6 to 8 minutes in bowling water. Peel and dice them in ½ inch chunks. Melt the butter in a heavy saucepan over medium heat; add the potatoes, celery, parsnips, onions, and carrots. Let the vegetables cook uncovered in the butter for 10 minutes, stirring them occasionally. When they are lightly browned, stir in the flour evenly over the vegetables until they are well coated. Add the stock, marjoram, salt and pepper and, lastly the chopped mushrooms.
Bring the soup to a boil on high heat stirring almost constantly. Reduce the heat to very low and partially cover the pot. Simmer for 25 minutes until the potatoes are tender.
Adjust seasonings.
Serve in the lion's head soup bowls and sprinkle with paprika and croutons.
Mary Chamberlin - Food & Catering Consultant
Almond Tea Cakes
Ingredients:
4 eggs
2 cups of flour
2 cups of butter
2 cups of sugar
Dash salt
1 tsp. almond flavoring
Directions:
Beat eggs, butter, and sugar together and add flour and remaining ingredients.. Pour into greased and floured pan or pyrex. Bake at 350o for 20 to 30 minutes. Remove from oven.
Topping:
1-cup butter
1-cup sugar
1 cup sliced almonds
2 tbsps flour
2 tbsps milk
2 tsps almond flavoring
Directions:
Slowly melt butter in saucepan and add the remaining ingredients. Stir constantly until thick, and pour over cake mixture after it has come out of the oven. Place immediately under broiler and caramelize until nicely browned, but not burned.
Watch these very closely while under the broiler as they can burn very quickly.
Cool and cut into squares.
Viennese Potato Soup Ingredients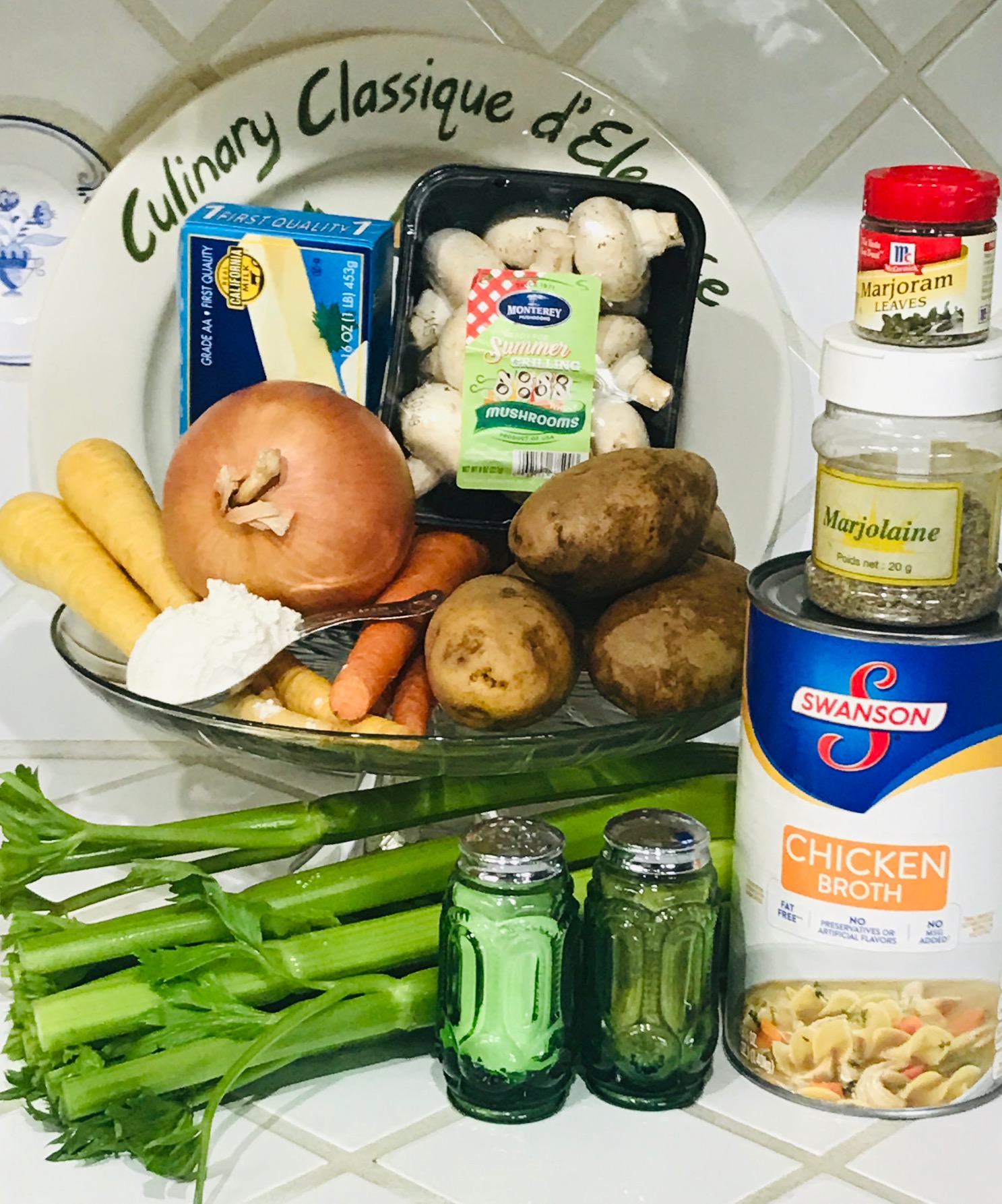 Viennese Potato Soup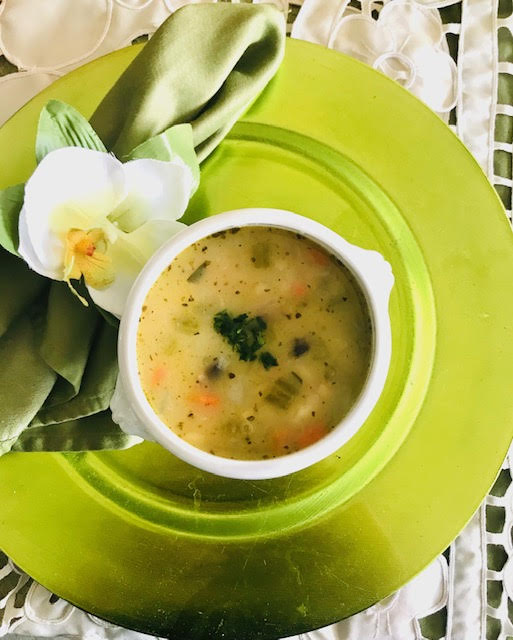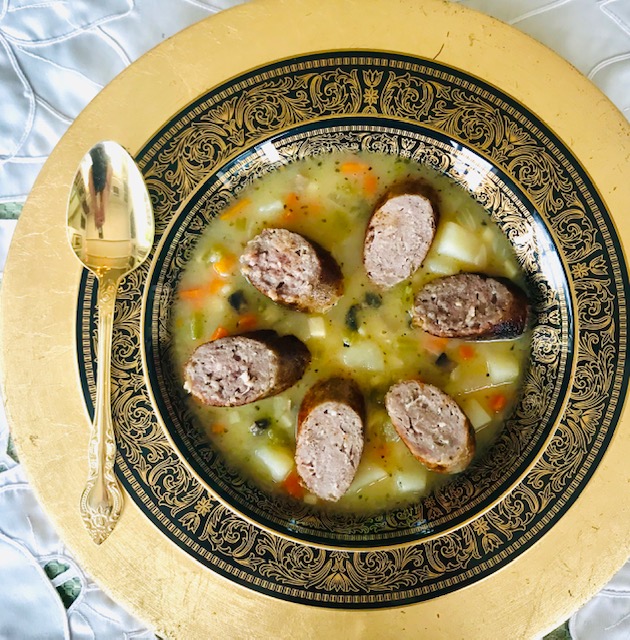 Almond Tea Cakes Ingredients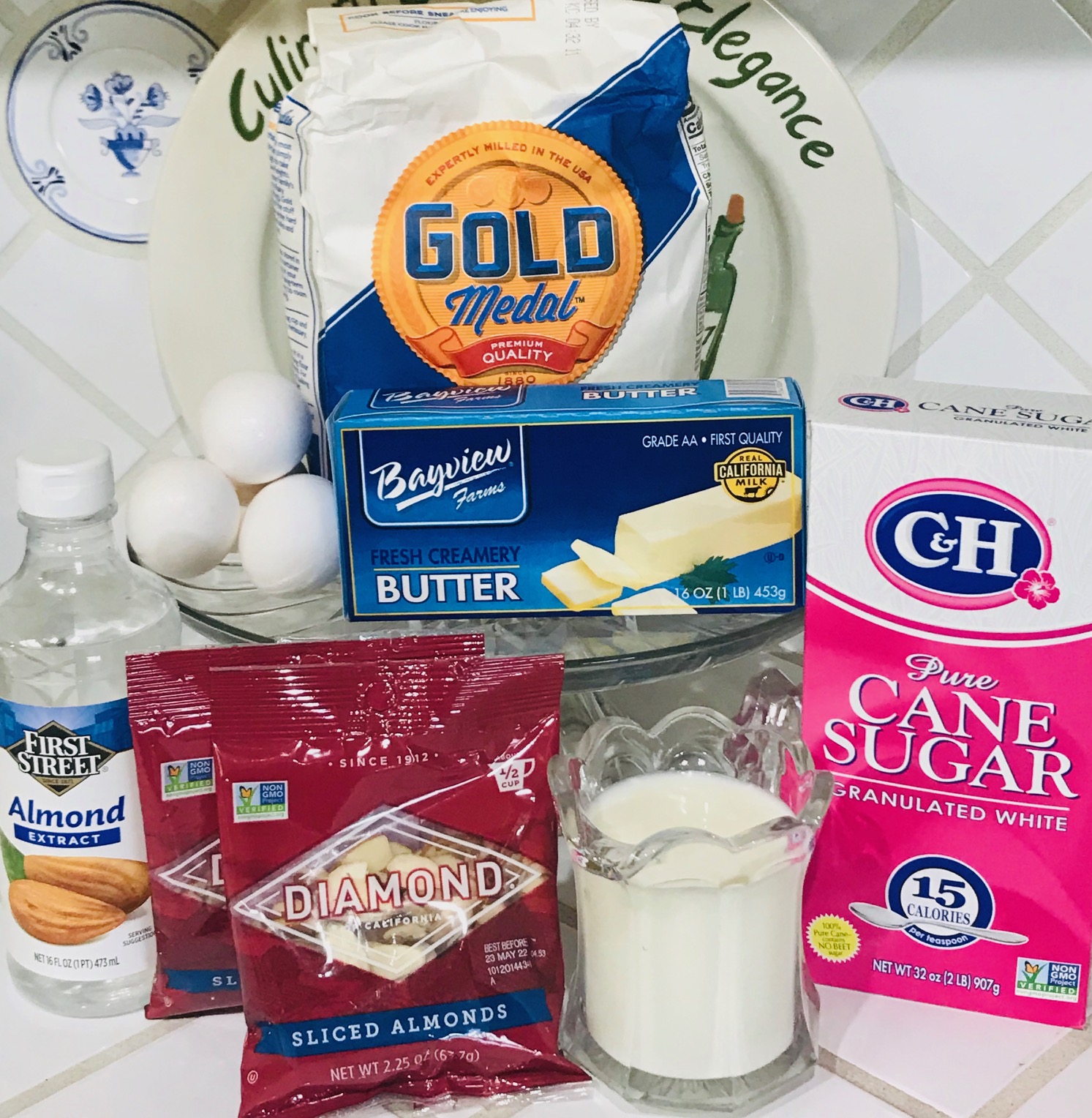 Almond Tea Cakes