Author Tony Albano New Book - Cherish: A Memoir: A New York Teenager and a Nun Learn About Love
For Immediate Release
Publicity Contact: Wendy Brickman
(831) 594-1500 or [email protected]
Engaging New True Story Published, "Cherish - A Memoir: A New York Teenager and a Nun Learn About Love"
by former New Yorker Author/Storyteller
Tony Albano
Whether you lived through the '60's or heard about them from others, this humorous and riveting book brings into sharp focus
the trials and tribulations of the period!
It took one year to live and 50 years to tell!
After fifty years of silence, author Tony Albano finally shares his life-changing experience that he kept a secret for 50 years to protect someone and not hurt their reputation or career!
Sharing stories is so important and when Tony Albano lost his leg due to a car accident, it was telling stories to an appreciative audience that helped him regain his spirit and purpose. After hundreds of requests to write his entertaining life anecdotes to share with many others, his third book reveals his back story that helps to explain what made him such a special storyteller!
September, 2021. Monterey, CA. When it comes right down to it, life is a series of stories you experience – both good and bad. "Cherish – A Memoir: A New York Teenager and a Nun Learn About Love. The Truth About Where I Came From and Who I Loved" by Monterey, California-based author and serial storyteller, Tony Albano, is a fascinating coming of age true story of a boy from Queens who fell in love with his teacher, a Nun, and she with him...with a backdrop of the Magical Mets who won the World Series in 1969 against all odds, a special concert of folk singer, Melanie, and some VERY interesting family experiences with the underworld of the New York Mafia. Tony describes the first years of his life with love and humor that easily engages the reader. He comes to terms with the childhood and special relationship that he hid from others for over 50 years, but in the book, celebrates its colorful characters and the unique experiences they provided.
The reader accompanies Tony from the tenements in Brooklyn to its "upscale" projects to a home in Queens. The reader meets the family which consists of a young, overwhelmed mother; a hardworking father from a huge family well known for its unusual relationships with the law and the Mafia; and two grandfathers who both influenced and inspired him. From early on, his grandfathers nurtured in Tony a passion for baseball that he focused on the newly formed New York Mets, considered the worst team in major league baseball history.
A consummate storyteller, Tony's guiding life principle which will inspire all readers is, "It's all about believing in the magic." Magic comes to Tony at the age of 14 when he falls in love and experiences a life-changing relationship that he kept secret. After fifty years, he finally feels free to share that story in this book.
Readers will also enjoy his prior two books, "Life is a Bumpy Road" and "A Leg to Stand On". These two books are filled with humorous and poignant short stories tell about growing up in the NY Projects, as a '60s musician and the one-legged dog who let him know losing a leg was okay.
In "Life is a Bumpy Road: Smoothed out by the people and dogs you meet along the way," Albano's 28 short stories tell about growing up in the NY Projects, and much more! It will cause you to smile and pause to think about those bumps that make our lives interesting.
His other book, "A Leg to Stand On -- More Stories of the People and Dogs That Keep Me Going," makes a great gift to give to anyone who needs a smile featuring many charming stories that include, "I bought a Car and Got a Brother," "Can You Believe It's His First Night?" "Everybody Has a Story about Bob Dylan," "Antonio the Masseuse," "The Lady in the Jaguar"... and that's just the start! Tony Albano, who has been a popular waiter/host for 20+ years at Carmel, California's popular Il Fornaio restaurant, lost a leg in a car accident and was deeply depressed - how would he work? Was his good life over? Then he met Brie, a frisky white poodle who also was missing a leg - and who "looked into my soul," Tony says, "and showed me all was well."
"All I have to offer is memories," Tony says, I am sharing little stories of the events and people that make up a life. I hope, by being a keeper of memories, I'll encourage you to cherish the special moments in your life as well, which makes it all very gratifying for me."
His fans relate that Tony's books are perfect gifts to cheer someone up who is on a bumpy part of their lives or just for anyone who wants to read some interesting, inspiring stories. They simply make you smile…and remember points in your own life, too.
All three books are available from Amazon, Barnes and Noble and other independent booksellers. To arrange an entertaining talk or an interview with Tony Albano, contact Wendy Brickman at (831) 594-1500 or email [email protected].
Product details:
Publisher : Park Place Publications
Language : English
Paperback : 302 pages
Suggested Retail: $18.95
ISBN 10: 1953120342
ISBN 13: 978-1-953120-34-2
Dimensions: 5 x 0.76 x 8 inches
Weight: 14.1 ounces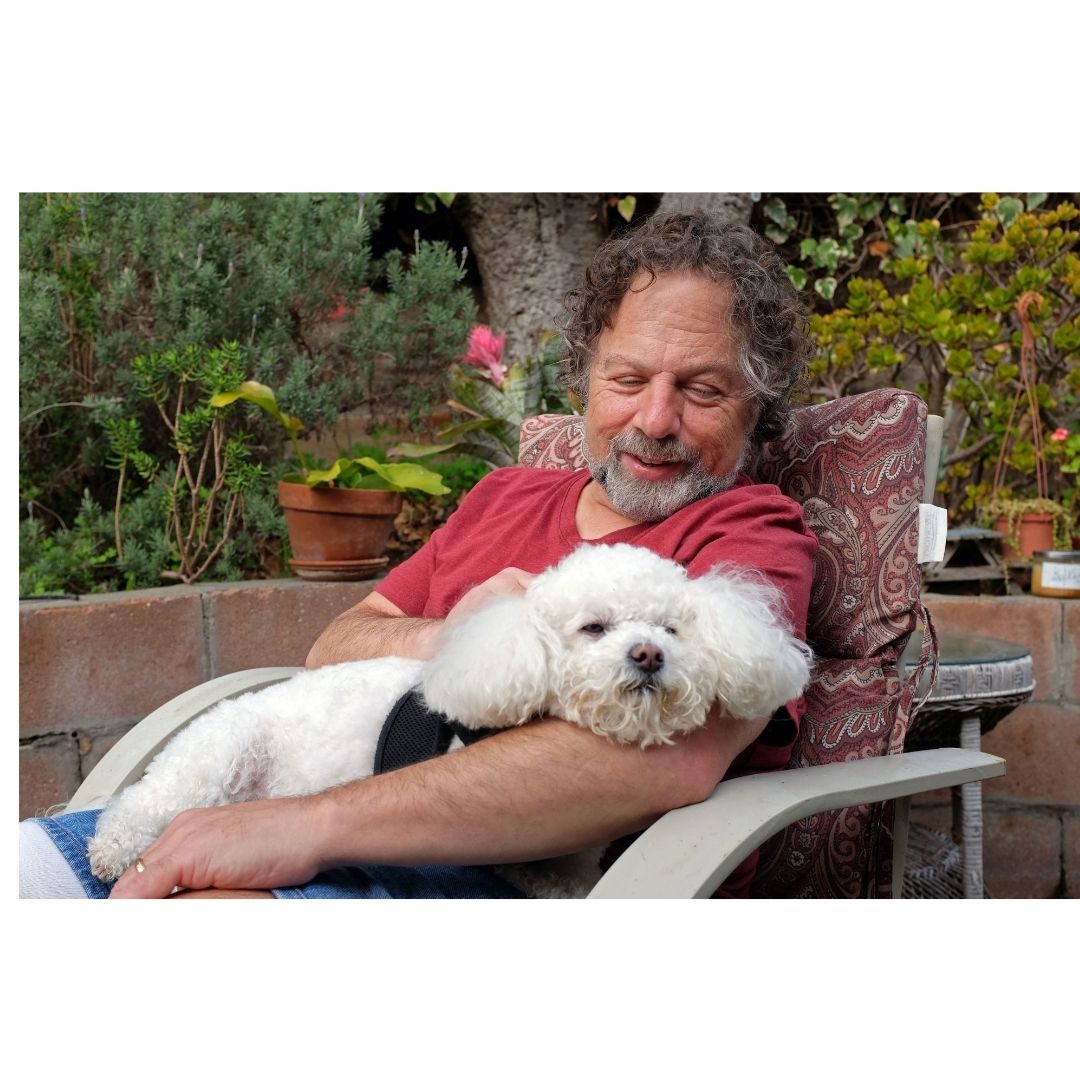 Recent Amazon reader comments:
Several Top reviews from the United States
5.0 out of 5 stars Great story, delightfully written.
Reviewed in the United States on July 2, 2021
Tony Albano's memoir of growing up in the fifties and sixties in New York is truly unique. He writes like the fine storyteller he is and presents us with a wide (and wild) array of vivid characters. Following this special young boy from a turbulent childhood into a surprising taboo adolescence is a great pleasure. Fast, page-turning read!
5.0 out of 5 stars GREAT story!!
Reviewed in the United States on May 31, 2021
Verified Purchase
I really feel like I got to know Tony Albano after reading this book... deeelightful tales of his years growing up in the NY Projects... Italian family... loved the Mets... and then his first love at age 14, in a Catholic school that hired a young nun as a teacher... and they developed a tender and, for them, first love. I've read and liked his first two books of short stories... but this is SO much more insightful. ORDER IT!! you won't be disappointed!
5.0 out of 5 stars Family, Love and Baseball
Reviewed in the United States on June 2, 2021
Verified Purchase
This is a great read by a brave man. I won't tell you the story but it's descriptive of the above. Not a boring moment in the whole book. If you're a baseball fan, among other things, you'll love it.
5.0 out of 5 stars Enjoyed it from beginning to end
Reviewed in the United States on June 21, 2021
Verified Purchase
Very good book Tony is a wonderful story teller
5.0 out of 5 stars Cherish – A Memoir is a Great Read!
Reviewed in the United States on July 17, 2021
Verified Purchase
I really loved this book in every way. Beautiful memories that took me back to similarities in my own childhood growing up in Brooklyn. Highly recommend it! 5 Stars!
5.0 out of 5 stars Like going home.
Reviewed in the United States on July 23, 2021
Verified Purchase
Tony's stories are real and honest. Being from the east coast, I thoroughly enjoyed this book. My aunt was a nun. Lots went on behind the scenes.
5.0 out of 5 stars A Look Back To Youth
Reviewed in the United States on August 6, 2021
I just finished reading Tony Albano's wonderful Book of Memoirs - Cherish. I have to say that it was enjoyable for several reasons. First, having been born and bred in Brooklyn, New York, I could totally relate to the real life family of characters that Tony Albano talks about with such heartfelt emotion and love. His wonderful way with words which he uses to describe the people and some of the experiences they shared together can only come from a place deep in his heart and only by having lived through them.
Let me say that you don't have to be from Brooklyn to relate to this story because Tony has a way of drawing you right in to where the action is taking place and making you feel like you're right there with them. While Tony claims that he does not consider himself a writer but rather a storyteller and keeper of memories, I would say that only a master storyteller can translate these memories into a compelling, cohesive and entertaining look back at his life and growing up years. As you follow along with Tony and join him in interacting with his "colorful" family and friends, you will then come to the real reason for this particular book as he describes it in his own words, "a second secret life - an unconventional, one might say shocking relationship."
This book leads us along with Tony down the path to a myriad of exciting adventures and then makes us as readers wonder, what is going to happen next? We finally reach the climax to his story and the secret that he has kept hidden for fifty years. A secret that just had to be told!