Mary Chamberlin Soup Preparation - 5-21-20 - Spinach-Fennel Soup and Chicken Mulligatawny Soup
Thanks so much for signing up for the Free Phone-In Weekly Soup Preparation Lessons with Chef Mary Chamberlin on Thursday, May 21st at 2 pm – 3 pm. Due to the increased usage of the conference call service and some possible interruptions, the Free Conference Call staff suggest we start the call at 2:05 pm so please call in at that time. Please call back if there are any service interruptions or email me at [email protected] as I will be monitoring emails.
PLEASE BE SURE TO MUTE YOUR PHONE DURING THE CLASS AS BACKGROUND NOISES ARE VERY DISTRACTING. THANKS FOR YOUR HELP!
ALSO, PERHAPS KEEP A PEN AND PAD NEARBY SO YOU CAN WRITE DOWN YOUR QUESTIONS WHILE MARY IS TALKING AND THEN ASK THEM WHEN SHE OPENS UP THE Q & A SECTION.
To keep things simple this time, we will be using a free conference call service and you would dial in as indicated below:
Dial-In Number 712-451-0812 and Access Number 756-586#
Dial-in Number: (712) 451-0812

And then they will request the Access Number below.
I have posted this week's soup recipes and some photos below so please read the whole page to the bottom.
If the photos are too large, just right click on the picture with your mouse and then save image on your desktop.
To copy a recipe, take your cursor and drag your mouse down the page and right click, select Copy and then go to a new Word document and click paste. Then rename it and save it on your desktop for easy access.
Please plan some questions for the Q & A section about food preparation, sourcing and safety during this COVID-19 situation. We love the wonderful interaction on the call and appreciate your joining us!
Please feel free to share the meeting graphic below at the bottom of the page with any friends or family! Just right click with your mouse and Save As a new document on your Desktop for future easy acess too. Thank you!
Many of us are enjoying an electric can opener and the one people like is the Hamilton Beach Smooth Touch model (see photo below).
Also, here is a link to my Brickman Banter Newsletter you may want to read that is meant to be scanned: http://campaign.r20.constantcontact.com/render?preview=true&m=1102276891248&ca=22c2aa52-2e1b-4891-bebf-53900849a06e&id=preview
Should you wish to purchase a copy of Mary's fabulous cookbook, The Traveling Soup Pot, she is offering $5 off of the normal $35 cost to participants who call into our weekly classes and please call her directly at 831-624-0830 to order. We look forward to speaking with you! Thanks for participating!
Many of you have asked for the Olive Oil source that Mary Chamberlin had mentioned:
Verni's California Gold Olive Oil
Fresno, Ca.
Order # for shipment 559-299-9189
Located off Auberry Road
1 Mile North of Copper in Clovis
Verni Farms
11990 N. Auberry Road
Clovis, Ca. 93611
818-402-8267 Sue
Take care and stay healthy!
Best regards,
Wendy Brickman and Mary Chamberlin
Contact information: Wendy Brickman
[email protected] (831) 594-1500
Mary Chamberlin [email protected]
(831) 624-0830

Chicken Mulligatawny Soup originated from South Indian cuisine and literally means pepper water. For her second soup, there is a story behind it that she will share on Thursday, It's SPINACH-FENNEL SOUP, and was created by Mary at Peter Michel's Vineyard in St Helena. It's delicious and low-fat!
CHICKEN MULLIGATAWNY SOUP
Chicken Mulligatawny Soup (Crock Pot Rendition)
(An adaptation of a soup from India meaning "pepper water".
The peppery nature of the soup depends entirely on
the cook as it can range from hot to mild.)
Ingredients:
4 or 5 chicken breasts or 8 or 10 thighs (skinless & boneless cut in 2" pieces)
1 tbsp. & 2 tsps. curry powder
3 or 4 carrots, diced
2-diced onions
2 cups diced celery
3 cloves of minced garlic
2 apples, peeled, cored, and diced
1 cup of sliced mushrooms
4 inch piece of fresh ginger, peeled and pounded flat with a mallet
8 cups of chicken broth
Salt & white pepper to taste
Cayenne pepper to taste
1 can of coconut milk
2 cups of cooked rice
2 tbsps. Instant tapioca
1 can of garbanzo beans (drained)
Layer chicken that has been rubbed with salt and 2 tsps of curry powder in bottom of crock-pot. Add the carrots, onions, celery, garlic, apple, mushrooms, and ginger. Add the broth, salt, pepper & cayenne and cook on high 4 hours in the crock-pot. Add the coconut milk, rice, tapioca, and garbanzo beans. Cook for 1½ hours and adjust the seasonings before serving. Serves 8.
A lovely garnish for the soup could be chopped green onion, cilantro, raisins, peanuts, tofu and a dollop of yogurt.
SPINACH-FENNEL SOUP
Spinach - Fennel Soup
(An original soup created at Peter Michel's Vineyard in St. Helena by Mary Chamberlin after her husband Roy's Speech at the Flight Safety Foundation in Seattle, WA. Our friends. George & Carolyn Greenwood, threw the gauntlet and asked me to prepare a soup with what we could find at the farmer's market … So here it is!
Ingredients:
2 fennel bulbs, quartered (save the tops)
2 potatoes, peeled and quartered
2 onions, peeled and quartered
2 leeks cut in large chunks
1/2 tsp of fennel seed
2 1/2 quarts of chicken broth
3 bunches of fresh spinach, washed
Salt & pepper to taste
1 cup of milk
8 oz of nonfat plain yogurt
Garlic croutons
Directions:
In a large heavy pot cook fennel, potatoes, onions, leeks, and fennel seed until tender. Remove from broth with a slotted spoon and set aside. Place spinach into boiling broth and do not cover, cooking for 4 or 5 minutes minutes. Remove spinach from broth and puree the vegetable and spinach ingredients in Cuisinart or blender.
More chicken broth may be added if soup is too thick. At this point you can freeze half of the portion of the soup before adding the milk or cream or adjusting the seasonings.
To prepare the soup for your meal, return the mixture to the pot, add milk, salt and pepper to taste. Simmer for 5 minutes and serve.
To Serve:
Ladle soup into an attractive soup bowl and place a large dollop of yogurt into the soup along with the garlic croutons and decorate with fern like top of the fennel. You will notice the lovely texture of the warm soup and the cold yogurt.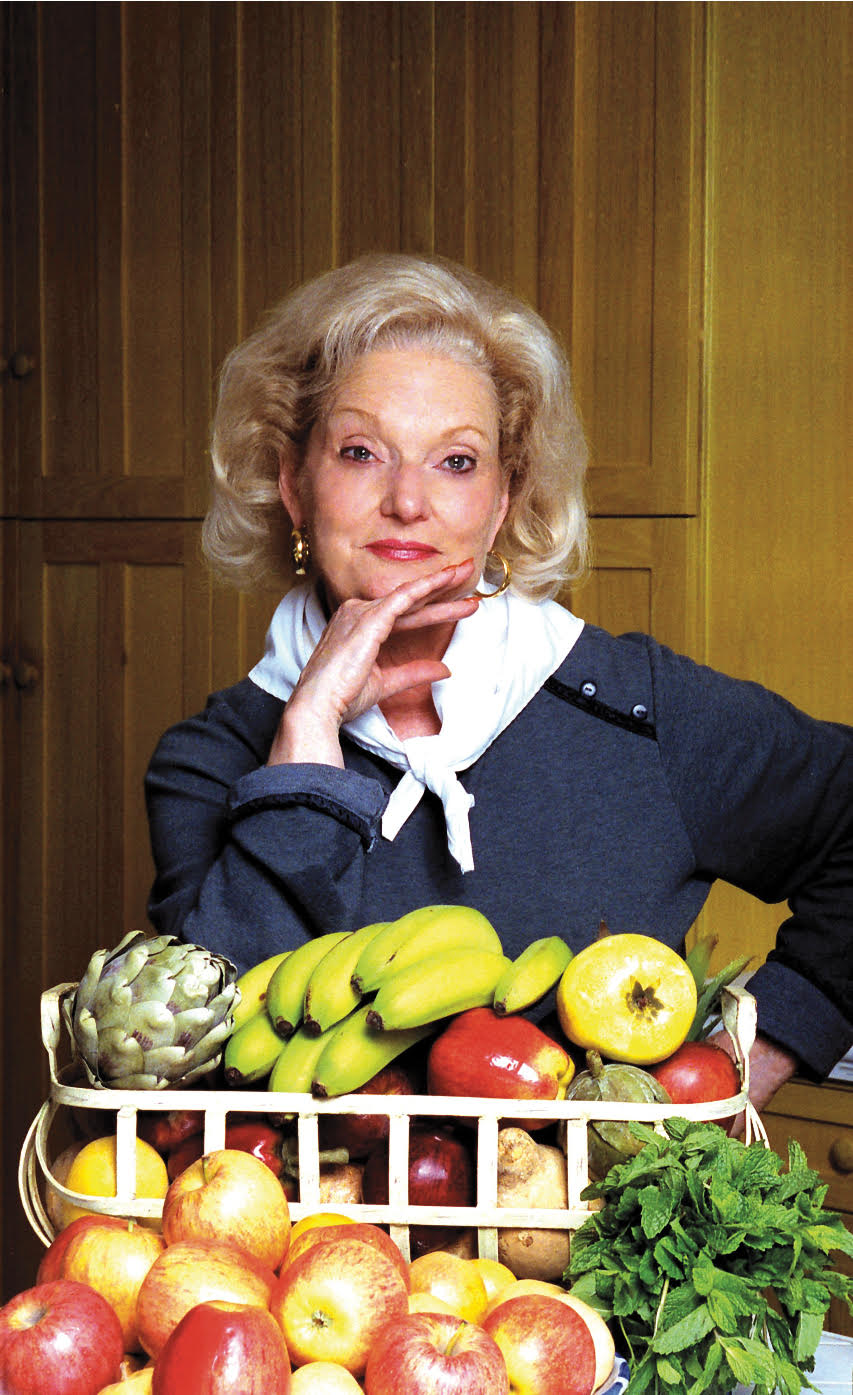 Learn more about our wonderful Mary Chamberlin...
Enjoy this fun interview Mary Chamberlin did in 2010 at the Wave Street Studios:
And a more recent interview in January, 2020 at Access Monterey Peninsula:
https://videoplayer.telvue.com/player/m_3HX6961GRMsvkqSCdwmGeJ8rwpRZrR/media/541311?fullscreen=false&showtabssearch=true&autostart=false
CHICKEN MULLIGATAWNY SOUP INGREDIENTS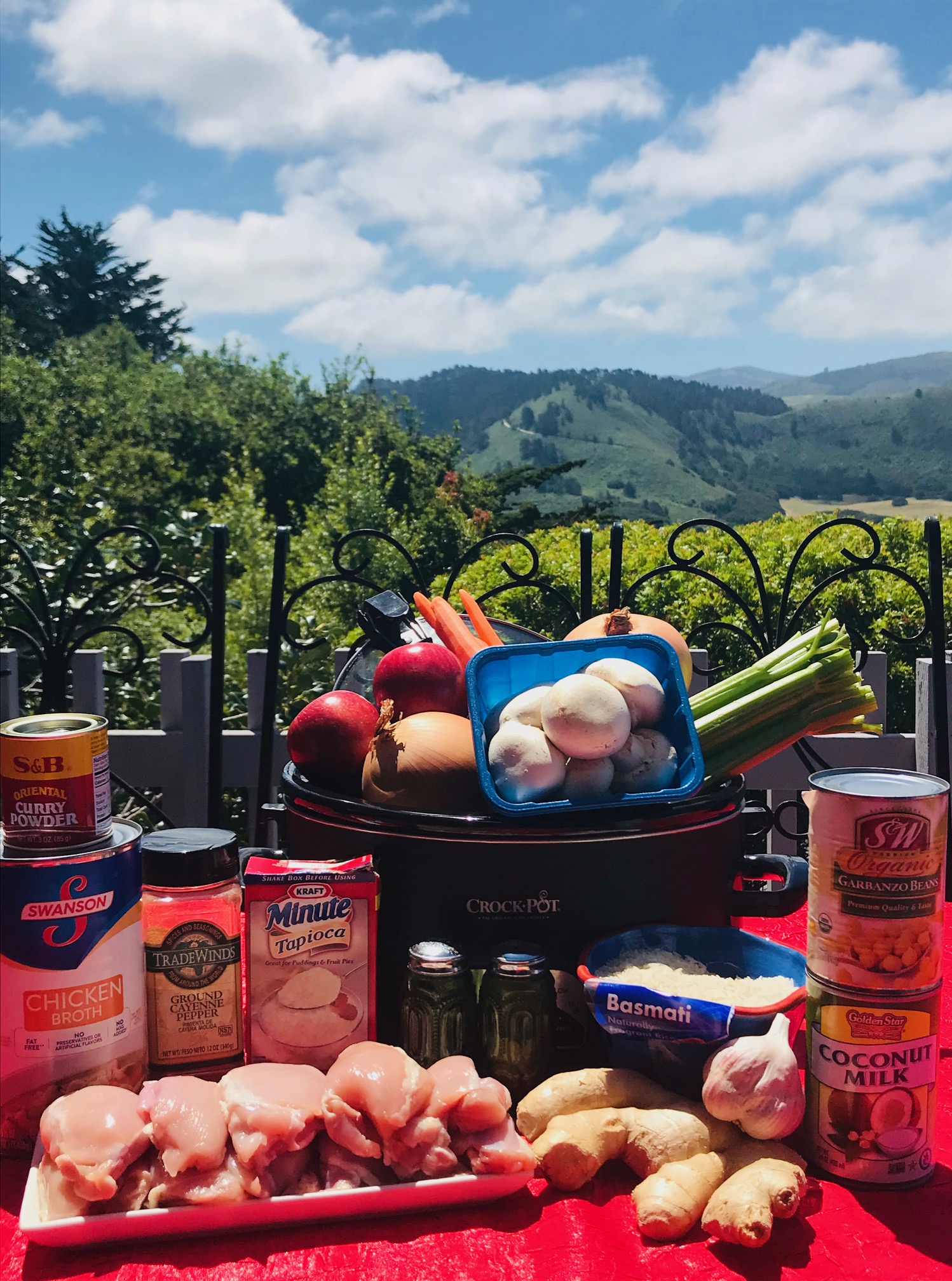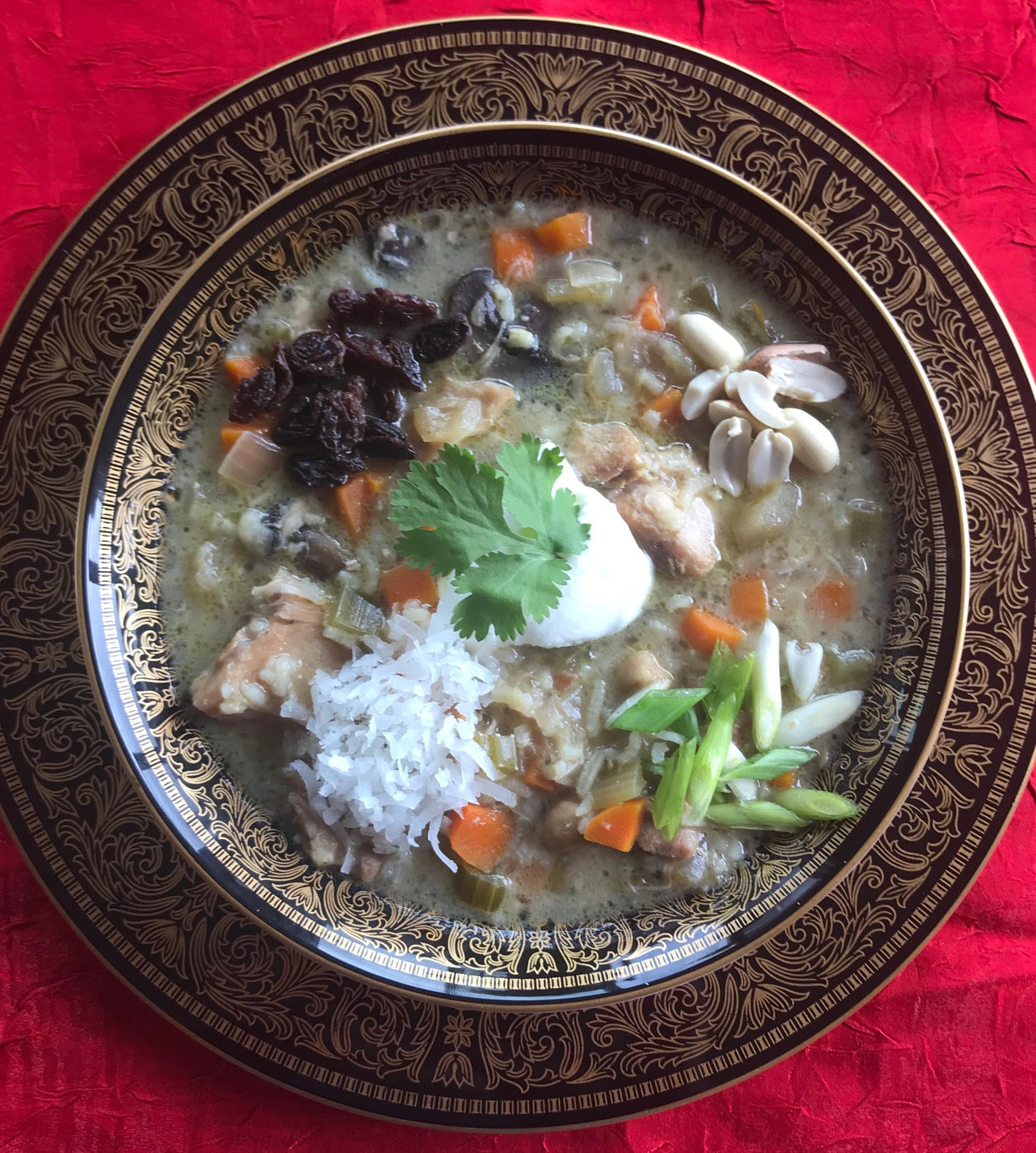 SPINACH FENNEL SOUP INGREDIENTS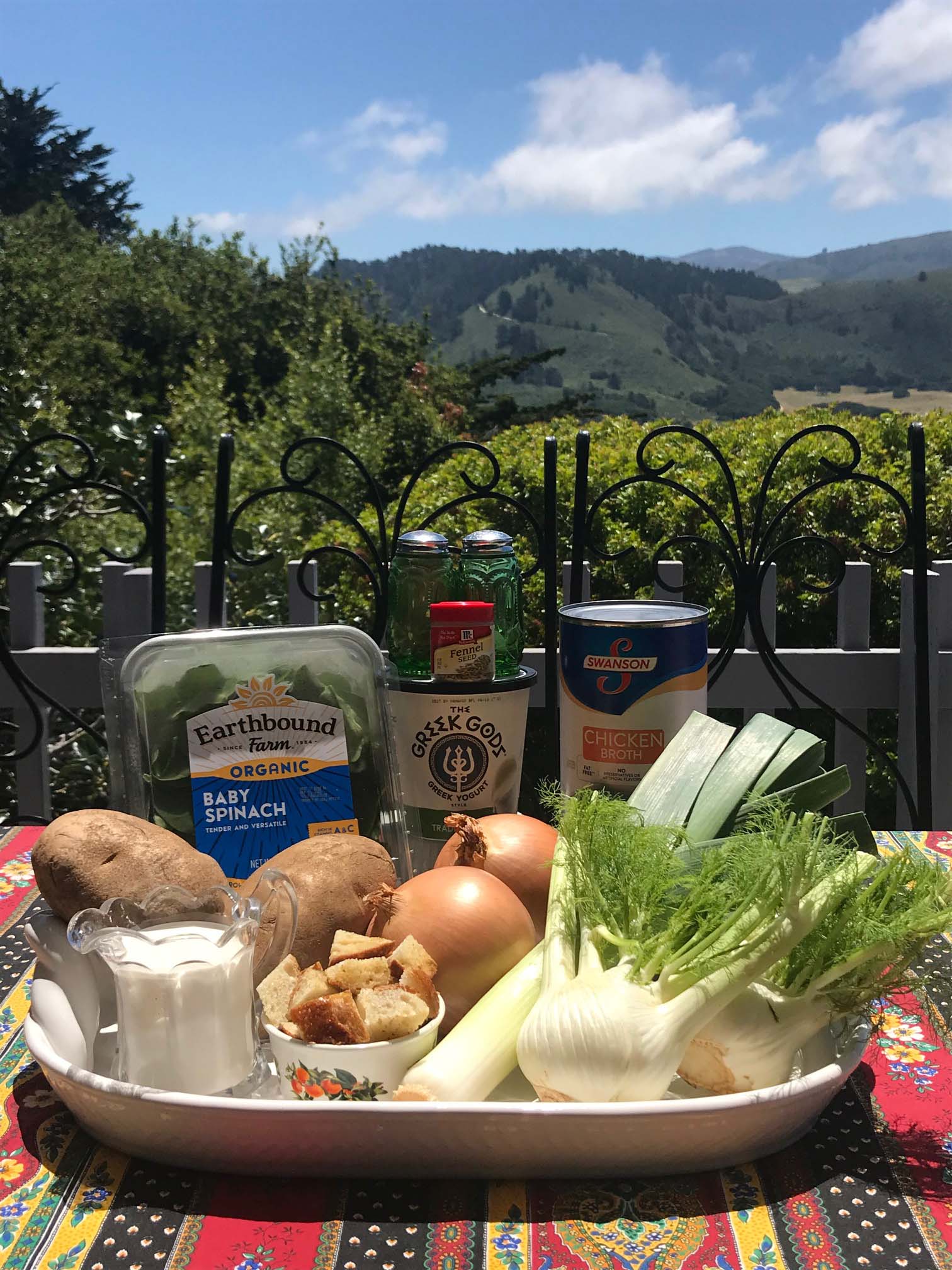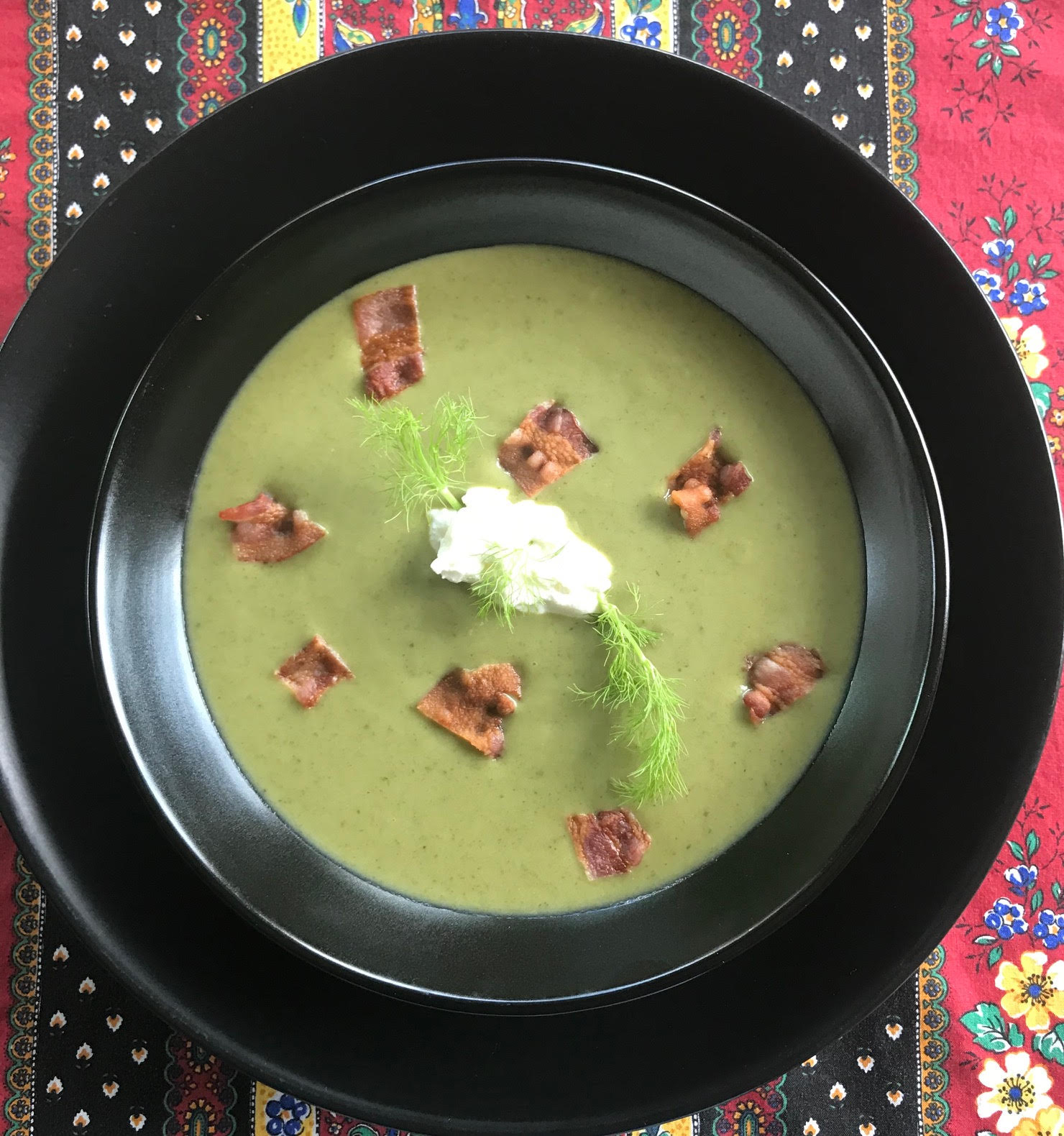 Thanks for sharing this very appropriate postcard, Margie Anderson!

Thanks everyone for sharing the class with others...
Whiz Lindsey of Sotheby's International Realty kindly included it in her newsletter: Click Here
Margie Anderson convinced her local newspaper to publish a mention, too!
Our local Peninsula Club also included it - see below!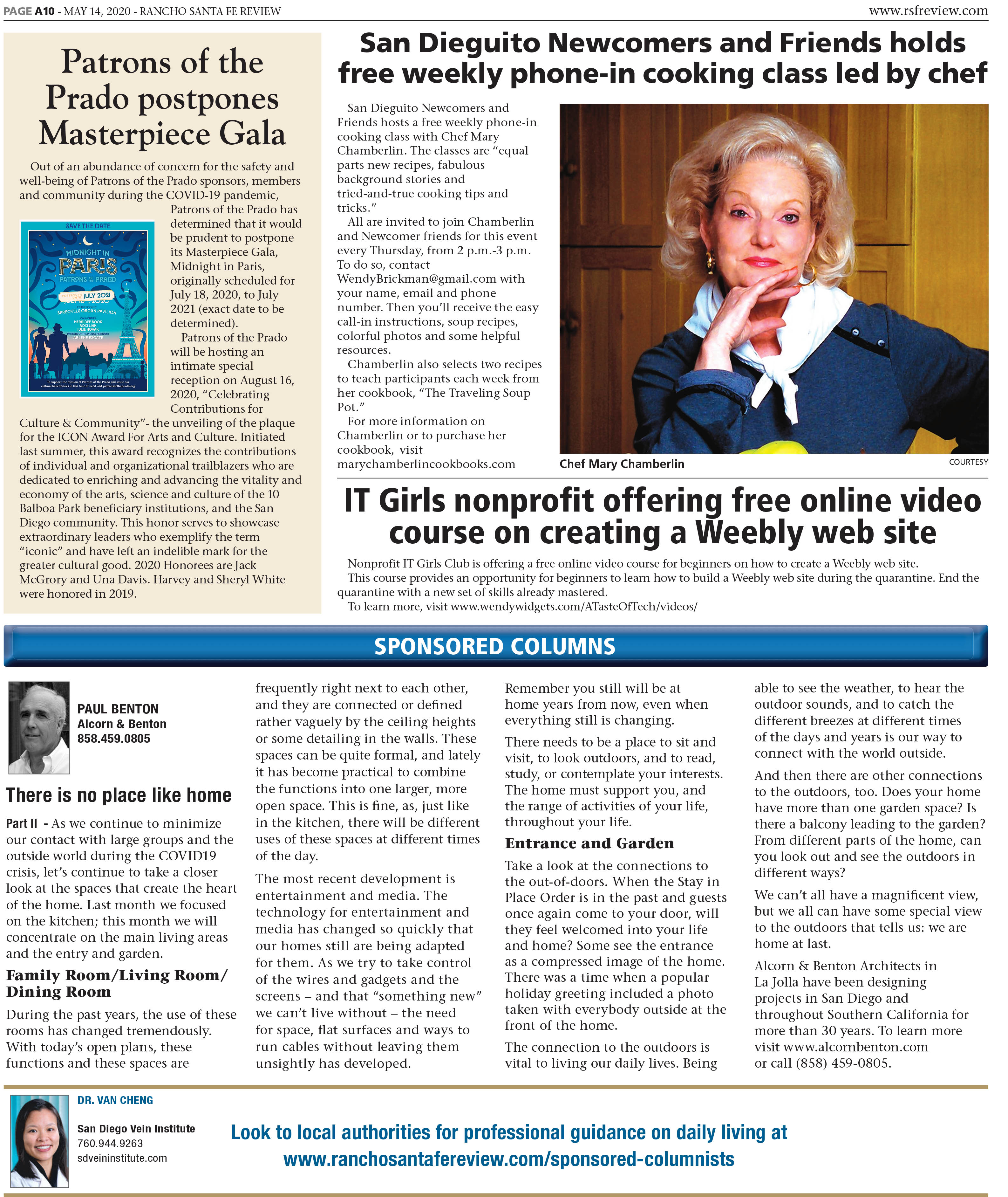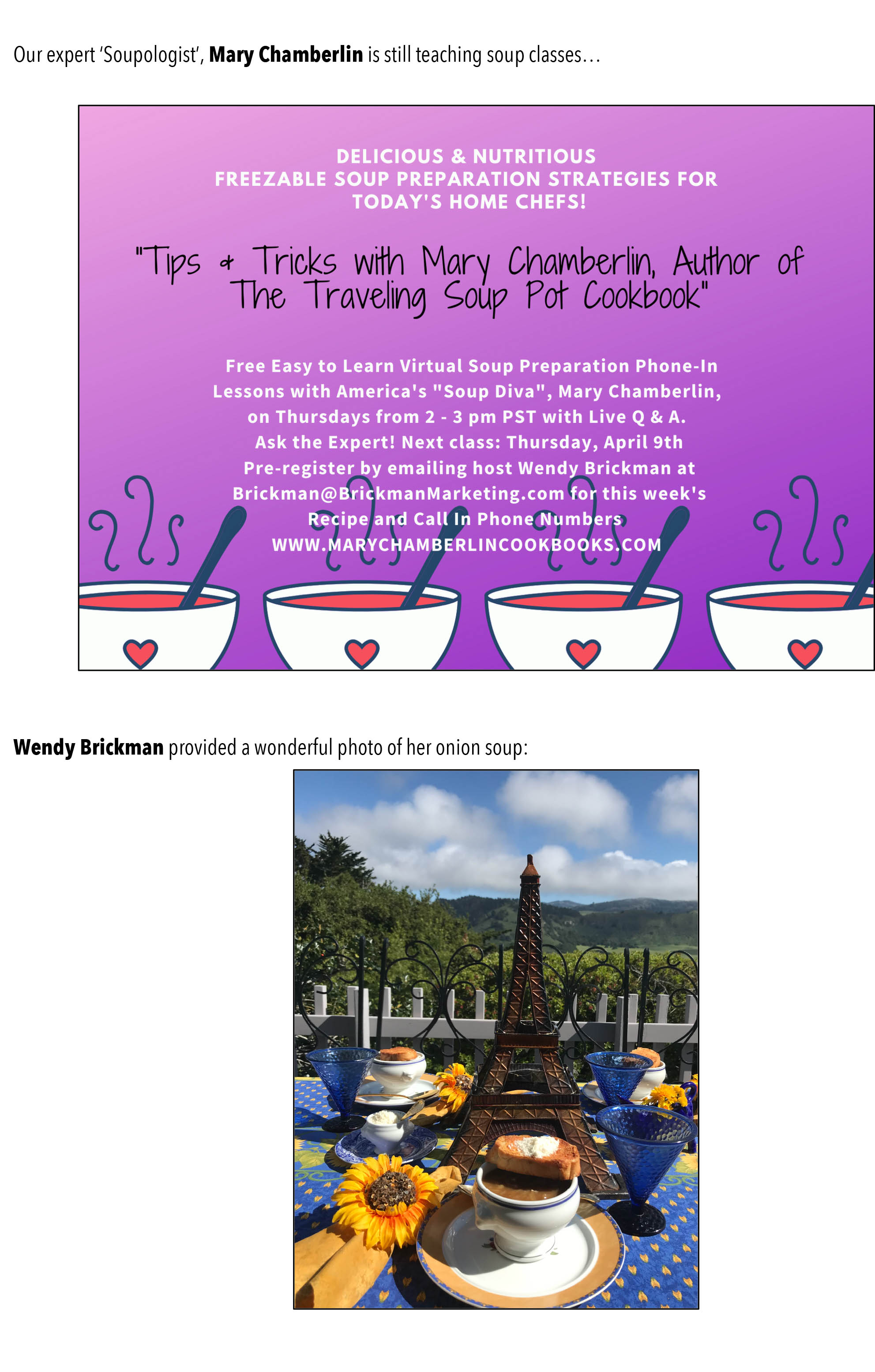 Mary Chamberlin's Melon Ball Collection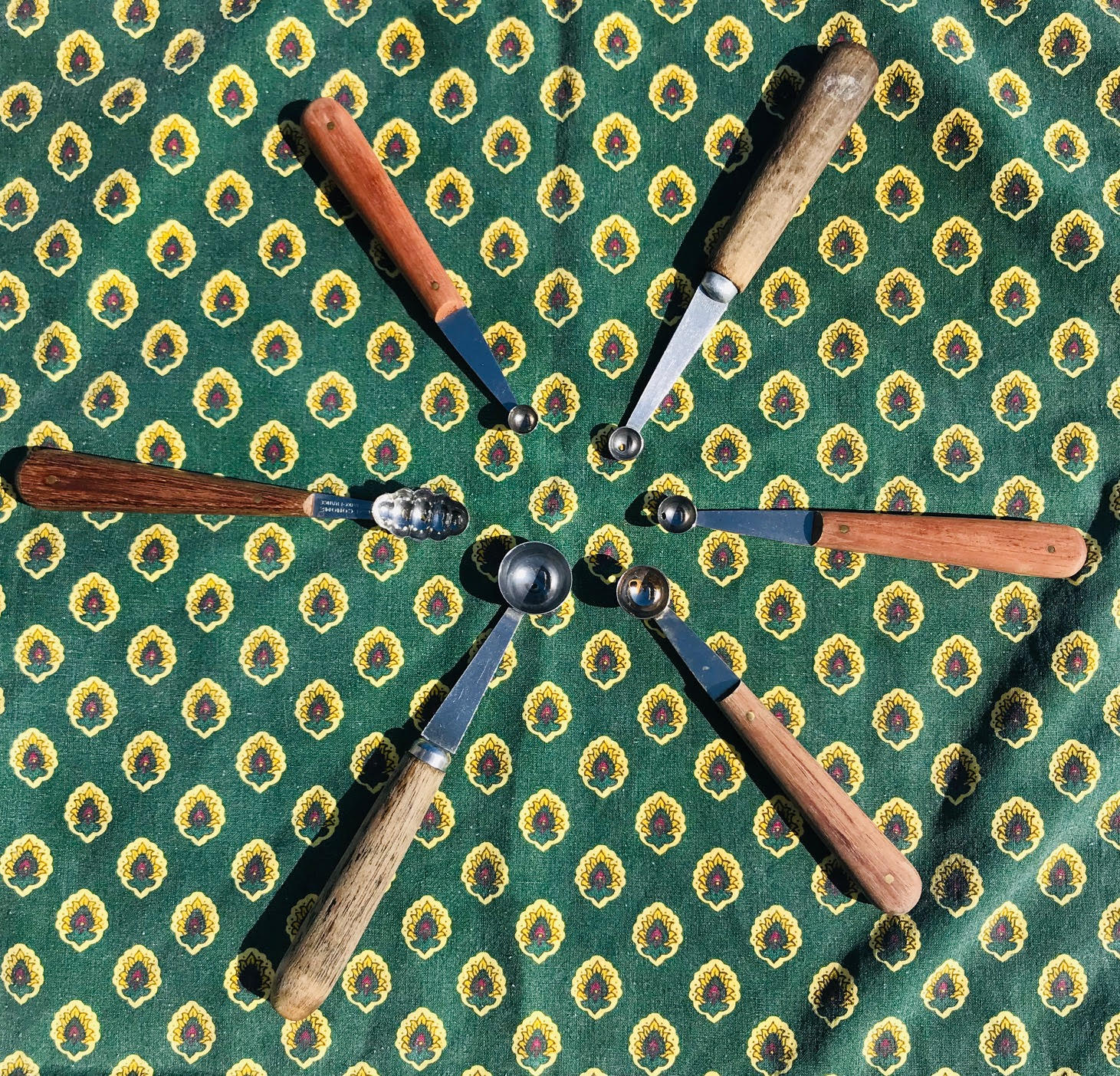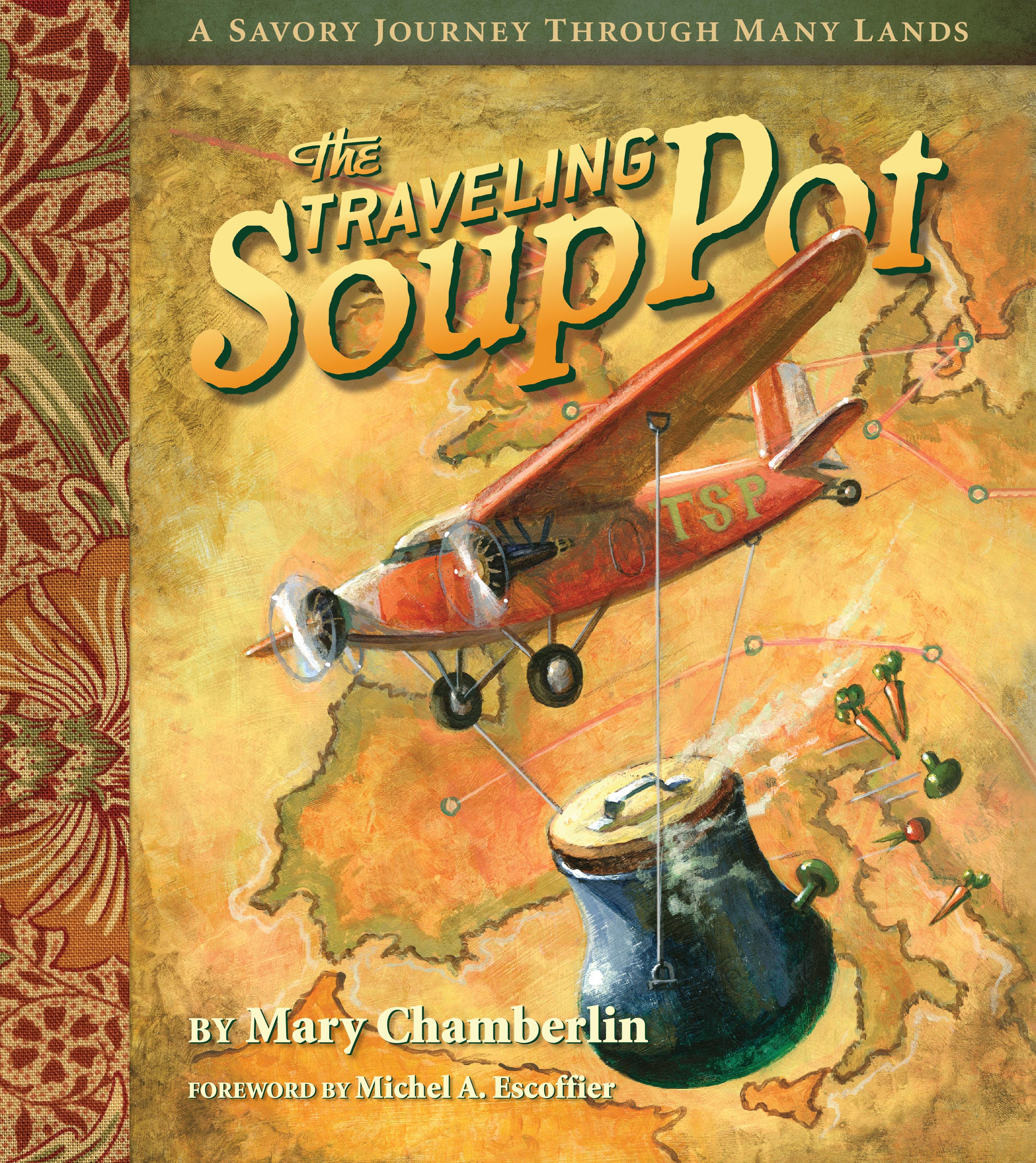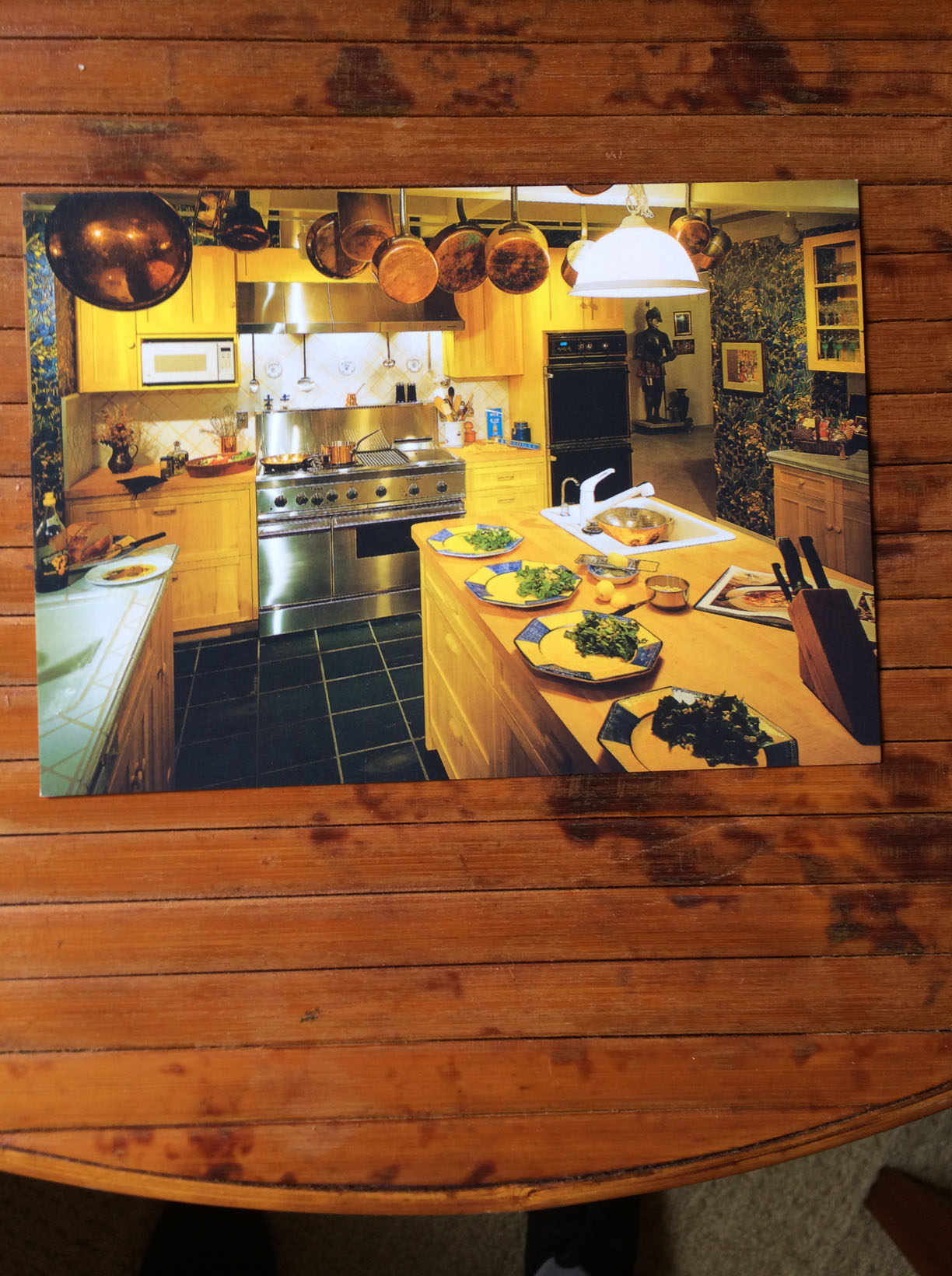 Thanks for sharing! We can email it to you directly upon request!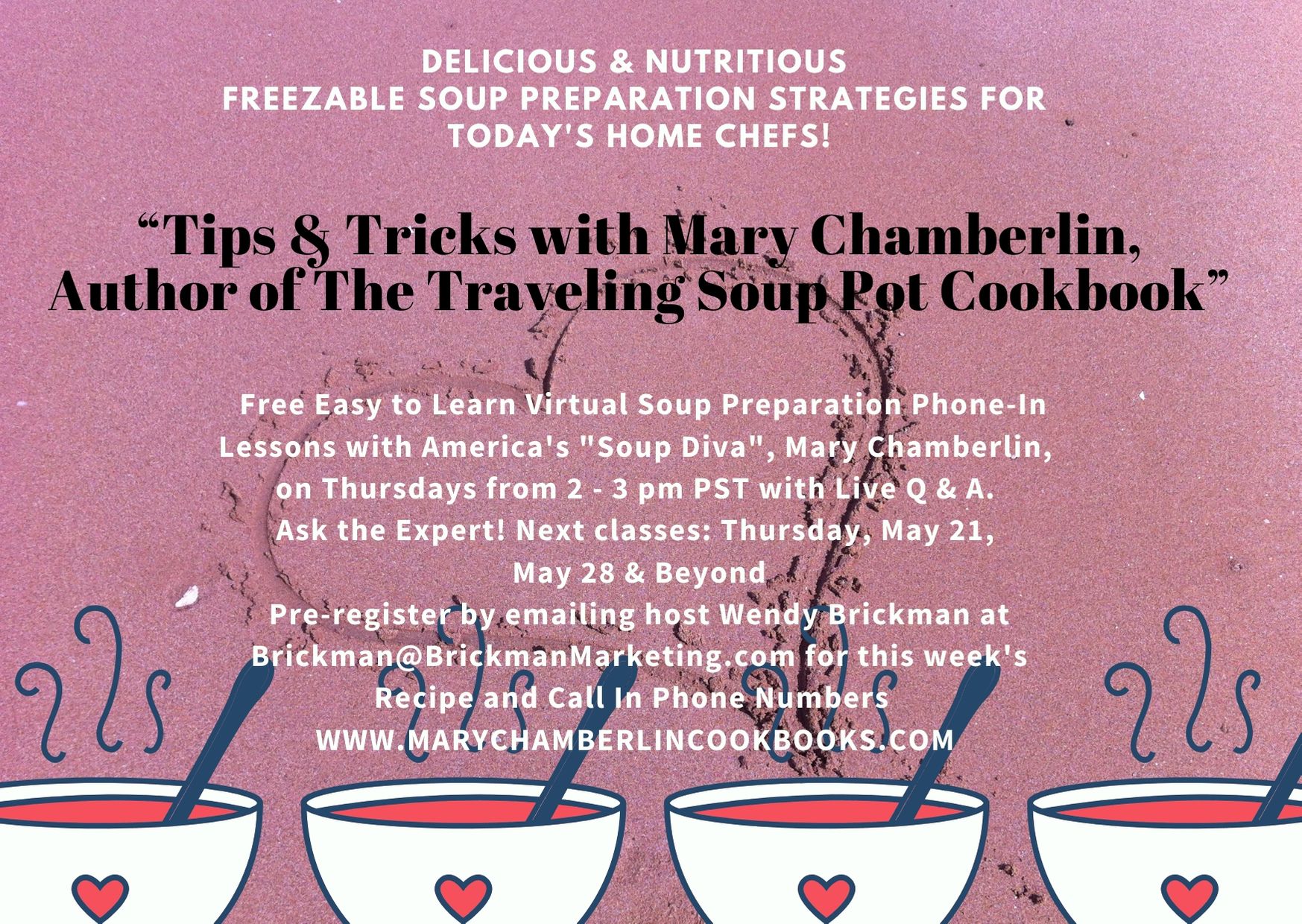 Our very favorite can opener!!!