Powerful Presence's First Impression Consultation


In 2021, Learn How to Maximize Your Image for Online Audience Impact

Numerous Nonprofits to receive percentage from proceeds of Powerful Presence's First Impression Consultations

March, 2021. Pebble Beach, CA. Over the past year, more than ever before in our history, millions have gone on camera via Facebook Live, Instagram Reels, Zoom, Google Meet, Webex, GoToMeeting and YouTube as well as on TV interviews. Adapting our wardrobes and our appearance for these scenarios is critically important to effectively conveying our message.

We've all discovered how essential Zoom and other online platforms have been to remain connected, build relationships, and conduct business effectively and research shows that our online presence will continue to be very important. We've learned that the algorithms of social media platforms also favor videos by sharing them more widely with your followers and others. However, we may not have realized how we must strategically adjust our professional image to have the greatest positive impact and achieve more powerful communication in the digital world.

Marion Gellatly, founder of Powerful Presence (www.powerful-presence.com), an award-winning image strategist and wardrobe coach, is one of only 21 Certified Image Masters in the world.
In her interview, she will share with your audience content such as:

· The #1 mistake that sabotages our professional image online
· Costs of underestimating the power of our digital image
· Data that people gather from the small screen
· Seven strategies that deliver results, help project professionalism, and create closer relationships with an online audience

As Marion explains, "Knowledge is power and having your image maximize your on-camera message is so important." She suggests, "Let's all get out of the Zoom shadows and be far more visible in 2021!"

Marion is now offering 20% off of her powerful "First Impression Consultation" through June 30, 2021 ($397) and she will donate 10% percentage of proceeds to a favorite non-profit specified by the participant of Marion's program.

More about the First Impression Consultation

Marion Gellatly's First Impression Consultation is for those individuals who need to be sure that they are making an awesome first impression in-person or for video conferencing. This consultation is especially valuable if someone is meeting with clients, speaking on stage, or presenting to audiences online. It is sometimes hard to know how others might perceive your attire, accessories, makeup, and even your video background. For more information about the First Impression Consultation and Marion Gellatly, go to www.Powerful-Presence.com.

To schedule an interview with Marion Gellatly, please contact Wendy Brickman at 831-594-1500 or email [email protected].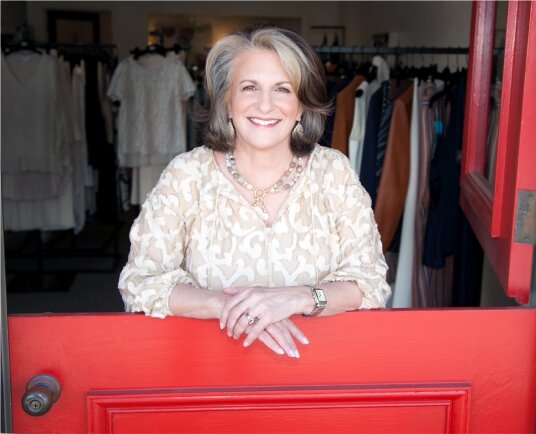 --